22nd August 2015, by Pastor Isaac Peter Oyako
Dear Esteemed Listeners and Sponsors,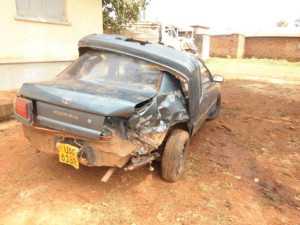 Due to circumstances beyond by control, I am unable to bring you a teaching message on Radio from 92.1 FM. I sincerely apologize for the inconvenience caused.
I am at home recuperating from a nasty road accident that occurred last Saturday 15th August 2015 at about 9:00 PM. I was on my way back from Soroti. Immediately after delivering the message on Radio, I rushed to Soroti driving my own vehicle.
At Kakira, about 7 minutes to my house, I was hit from behind by speeding vehicle, Toyota Prado. The impact forced me my light vehicle into the air and it rollied over into a trench full of water and about 2 meters below the road surface. By God's Grace I was rescued and helped and taken over to AL-SHAFFA Hospital.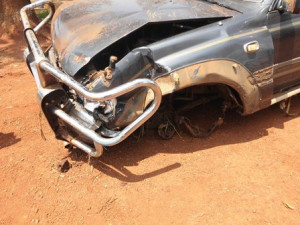 Although I am not seriously injured, apart from 4 front teeth and the mouth, I am psychologically traumatized. It was recommended that I take a complete rest because my blood pressure soared very high. I am not a hypertensive person; all this was a result of a shock.
Secondly, I have no vehicle to use to get to the Radio station at night, which is 11.8Kms from my house.
I need your continuous prayer and support plus encouragement. You may contact me through my email, telephone or What Sapp. My Telephone is+256 (0) 772 475 720.
Use the contact form at the right, or the website Reach Me page
Pastor Isaac Peter Oyako