Girls Awaiting Sponsors
We have a numbers of girls awaiting sponsors. Please help these girls are you are able and as God prompts you to be generous. See further instructions below the list of girls.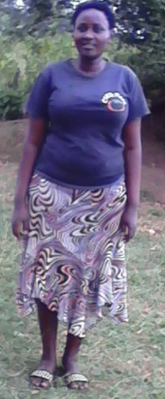 Sylvia Kwarijuka - 21, from Sembabule is in first year at Kyambogo University doing a Bachelor of Procurement and Logistics. Sylvia dropped out of school in 2015 due to lack of tuition and she has spent two years staying at home. This year we picked Sylvia by faith and we took her back to school. She needs about USD 700 each semester to pay for her tuition, hostel, and upkeep for four months. (NB There are two semesters in a year).
Update: July/18. Here too, we can report with thanksgiving, that Sylvia has a sponsor now from the Netherlands, who has committed to supporting her through her education at the university.

Kaguna Edith (27)
Edith Kaguna (27), - Edith was born in Iganga District, the largest Muslim settlement in Uganda. She was forced into an early marriage to a wealthy Muslim businessman. It was an arranged marriage without her consent and feelings. This was after her year 7 of education; probably she was 14 or at most 15. She was the 4th of the 6 women Haji had.
At an age of 18, after having 3 children already, she gave her life to Jesus Christ as Lord and Savior. That decision led to a fall out between and her husband, old enough to be her father or even a grandfather. She was thrown out of her husband's home.
She worked as a domestic servant for 6 years for Pastor Bayimuse Robert, of Jesus Life Change Ministries (Iganga) to attain the current level of education she is in. while.
Finally, 2 years ago, she was successful in the National University Entrance Examination. She could not afford university studies, and has now stayed home for 2 years.
Edith was told about us and she approached us in November 2018. She is a total orphan, which explains why the uncles were able to manipulate and arrange a marriage for her to a wealthy man.
Edith has a dream of becoming a school teacher teaching English and Literature in England. She is given a place for 2019/2020-July, for University intake at Kyambogo University. It is 3 year course leading to an award of Bachelor of Arts Degree in Education. The cost is approximately about an equivalent of USD $850, to cover her hostel, tuition, personal shopping, and upkeep. Each year has two semesters.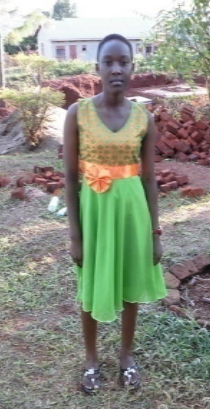 Patience Maureen Akello- aged 21, is from Eastern Uganda, Kumi District. She lost her parents when she needed them most: She was in the second year of High School when this loss occurred. Some Good Samaritan helped her to complete High School two years after.
Ever since then she has been home without further education. She had been in this situation without a job and means of supporting herself since 2016. Patience has good grades in her national examination qualifying for further education. She was introduced to us by her Pastor, during pastors' seminar in January 2019. We encouraged her to go to school by faith, and Rev. Peter Oyako is trying to raise income locally.
Patience has begun school at Good Heart Secondary School in Jinja. Tuition for first term was raised locally. However, a miracle needs to happen for her to continue for the next term if Patience Akello has to complete 2 years of Advanced Level and University or Tertiary Institution. She needs an equivalent of USD $450 per school term and there are 3 school terms in a year.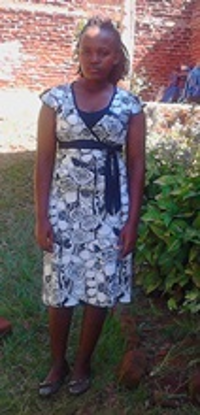 Annet komusingye sat for Uganda's National University Entrance Examination in year 2010 and she was very successful.
However, due to lack of financial support to cover her tuition, hostel and generally upkeep while at school, she kept home up to now assisting in domestic chores. For eight years now Annet has only been useful in her church as a volunteer usher, and probably once in a while join mission teams.
In spite of this, she has not given up her ambition for higher education, which is a guarantee of a good future for her. Annet got connected to us through, Vastine Arinaitwe, one of the girls we supported throughout all her education up to university.
Annet's mother is a widow and cannot afford to help Annet in any way financial to pursue her dreams.
Annet was generally depressed when we met her last year in October, but now she is encouraged after a counseling session. Her trust is in God for a miracle this year 2019. She applied by faith to Makerere University entry for 2019/20 June intake and was given a place. It is a three year course, (six semesters), leading to an award of Bachelor of Economics and Statistics.
The course costs UGX 3,100,000 (USD $850) per semester. There are 2 semesters in an academic year for three years in total. Annet comes from Kabale District in Western Uganda.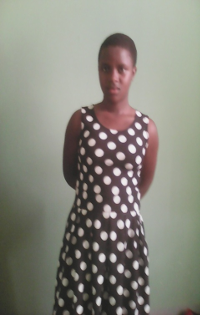 Anita Natukunda, aged 17, is newly coverted from a tradional Church to born again faith. She felt that she had no personal relationship with Jesus Christ while in the Roman Catholic Church.
Her impoverised family, who had planned to mary her off, was not comfortable with her decision. She came under severe persecution and abuse till she fled to one of the girls working with Revival Time Ministry who was more or less in similar circumstances, that is, Vastine Arinitwe.
Anita emerged the best student in her O' level' (end of 4th year of High School) in 2017. She had first grade. She was addimited in Jinja Progressive Academy.
Anita needs support of about an equivalent of USD $450, each term to cover her school fees, shopping, and upkeep at school for four months. She has only one year (3 school terms) to complete the advanced level. Anita studies History, Economics and Divinity, with Mathematics an optional fourth subject (HED/Sub Mathematics), and she has a dream of becoming a Lawyer.
Anita comes from Western Uganda in the district of Kabale.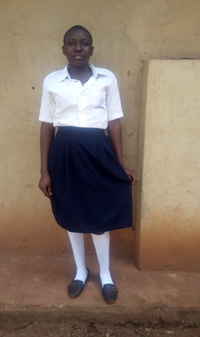 Helen Acom (17), is from Kumi District. She is at home waiting upon the Lord, to join Jinja Nursing School by Faith.
Since her primary school, Helen has been getting her school fees and school requirements through working so hard in people's homes as a domestic servant. She comes from impoverished and polygamous family where each child is left to fend for herself. Now she is selling locally-made pancakes to meet most of her basic requirements.
Helen completed 4 years of High School last year, and prefers a nursing course, due in May 2019. She qualifies for 2 ½ years of Nurses Training Course.
Helen requires an equivalent of USD $515 each semester to cover all her school requirements; fees, hotel, books, medical equipment etc. for four month and upkeep for four month. There are 2 semesters each year.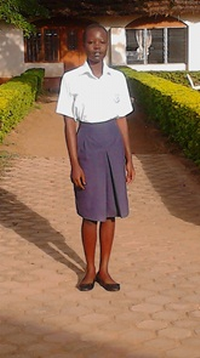 Priscilla Ariokot (17), is the second child of the six, of a retired Anglican Pastor in Soroti District. She is in form six this year at Iganga Secondary School, one of the best schools in Uganda pursuing a science combination; Physcis, Economics, Mathematics and Computer), courtesy of Revival Time Ministry local contribution.
Priscilla's parents are all still alive but are sick and weak. The father is diabetic, and has blood pressure and liver complications.The mother has several chronic elements as well. Priscilla had dropped out of school this year because the family was concentrating in helping her elder sister, Betty, to complete her course of Bachelors degree of Medicine and Surgery in Gulu university. Their house was mortgaged to the bank to raise fees for girls' education and was about to be lost to the Bank, when good-intentioned people pledged to service the loan on behalf of Priscillas parents.
The family is blessed with gifted children, but without means to support them. Priscilla often tops her science class , and no doubt she will pass and study Engineering (Structural, Electronic, civil, etc.).
Currently, Priscilla lives with Pastor Isaac Peter and Christine Oyako for this year, as she puts maximum effort in studies. If Priscilla succeeds as an Engineer, and her sister Betty completes as a medical doctor, their four siblings and their ailing parents will have an easy way.
Iganga S. S. is one of the best schools in the country. Priscilla needs the equivalent of USD $470 per school term, and there 3 school terms inone year to complete this stage. The Oyakos have intervened but are equally struggling.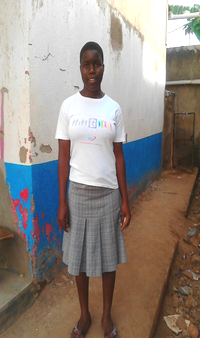 Gloria Angwedo, (16), is from Kaberamaido District in North-Eastern Uganda: she has probably the most challenging circumstance than all the girls seeking help from Revival Time Ministry. At the same time she is the most gifted among all the girls: She is simply a genius student.
From day one, when she set foot at school, she has always topped her classes whether in a National, or a local examination. In the most recent progress report she obtained 8 distinctions out of 8 subjects done. This is an equivalent of 8 straight A+ in the grading of other countries. Gloria's closest relative is an illiterate grandmother in her late 70s.
Gloria's mother fled Northern Uganda at the peak of LRA troubles, (a rebel outfit of Joseph Kony), and settled in Kampala. She was the only daughter left. Her two brothers fell victims of the rebel campaign: the sons were abducted by the rebels during the LRA insurgency and hacked to death. While in Kampala, Gloria was born and dumped in a trash can.
Fortunately someone was watching a young girl tossing off her own baby into a garbage bin. She was arrested by police with help of an eye witness. After breast-feeding her for three months, she took Gloria and handed to her mother in the village. Gloria grew up and was sent to a government primary school which offered free education. She was the best student and joined Kamonkoli Secondary School.
Pastor Isaac and Christine have been giving assistance to Gloria right from her tender age. Pastor Isaac and Gloria originate from the same village. Gloria is now in S4, and sits for National examination this year from November. She needs urgently an equivalent of USD $370 each school term.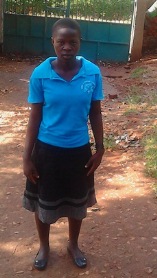 Miriam Irene Akullo (17), is an aspiring Nurse. She is a total orphan from Bukedea District. She has a place to study for a certificate in Comprehensive Nursing at Lubega Institute of Nursing and Medical Services.
She had been assisted to complete senior 4, by the Christ Disciple Church in Bukedea. The Pastor of CDC Church requested us to help partially with an equivalent of USD $900 a year ( USD 450 per school semester. The capacity of the Church is to pay an equivalent of USD $600 a year. This is the support which enabled Akullo Miriam to go through the 4 years of High School.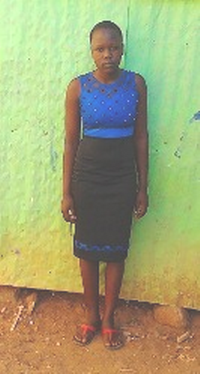 Faith Asenge (16), comes from a rural village in Kaberamaido. She dropped out of school 2 years back after scoring excellent grades in PLE ( Primary Leaving Examination).
Her mother gave birth to her outside of marriage. After bringing her up, she now went for a proper marriage, abandoning her with her mother, or the grandmother of Faith.
The cheapest secondary school is an equivalent of USD $150 each school term, (an equivalent of USD $450 a year). She needs help urgently. She may join any time of the year up to June 2019.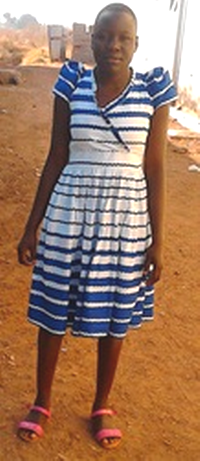 Patricia Acan (14), comes from Soroti district. Patricia's mother fled marriage when Patricia was only 3. The father is alive but a complete nuisance; a drunkard and very abusive.
Patricia relocated to her aunt who is a good Christian but has no means of educating her. Her aunt has 8 children of her own which she cannot provide a good education for.
Patricia was given a place in Soroti Secondary School beginning from Monday 18th February 2019. She will be a non-resident student, attending only morning classes. The cost is an equivalent of UGX $180 per school term. There are three school terms in a year.
Since the currency is a little different, depending on which country you are in, and sometimes fluctuates, it is best if you contact Pastor Isaac Oyako, or his assistant, Loy, about your sponsorship of any one, or any number of these special girls.
Read "Faith's Story" to get a sense of some of the drama involved in these girls' lives.
If you would like some background on education in Uganda, and the educational system, you will want to check out these pages;
Education in Uganda and Ugandan Educational System
Note: In Ugandan schools there are fees that are due at the start of each semester.
You might prefer to mail in a cheque, but that can take many weeks to arrive, so it would have to be sent in well in advance of the semester